Minimum Auto Insurance Coverage – What You Need To Know
By law, all drivers in nearly every state are required to carry at least a minimum amount of auto insurance. Driving without insurance is not only illegal, but it can be extremely costly. When a collision occurs, if a driver is not insured, they or other parties can find themselves having to pay for damages out-of-pocket.
What Is Minimum Auto Insurance?
Minimum auto insurance is the base amount of insurance drivers need to carry to cover damages to their property, the property of other parties involved in the accident, and bodily injury. Each state has different requirements, so it's important to contact a qualified insurance agent and check with your local DMV.
Find out what kind of coverage you need today>>>
Types of Minimum Coverage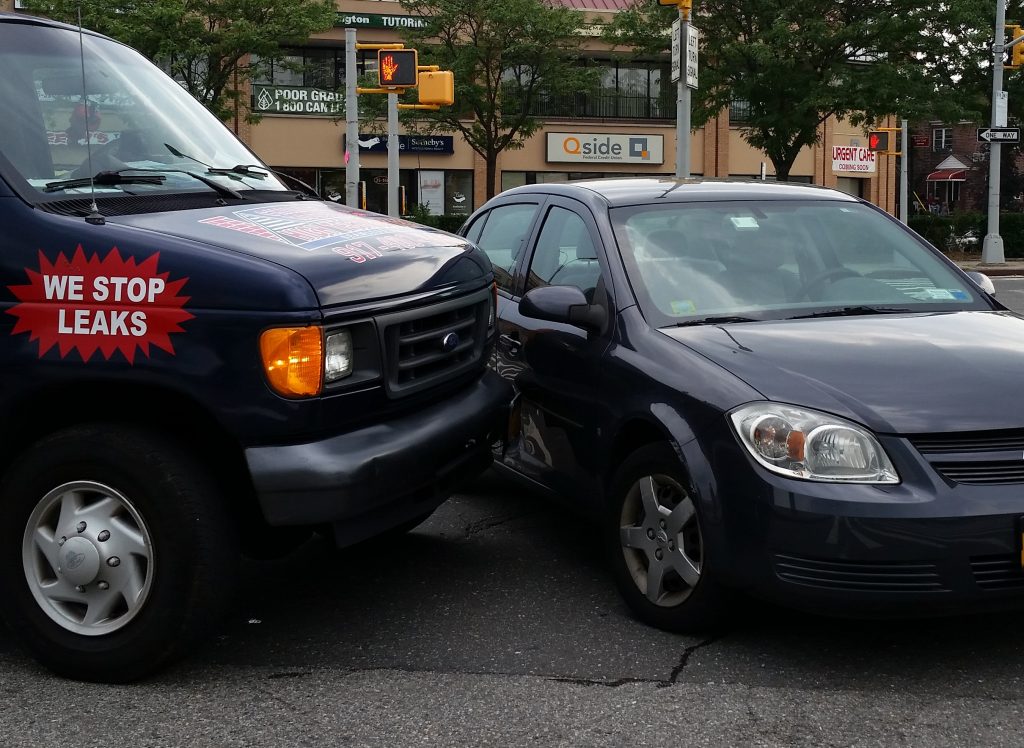 Despite variances in state requirements, there are four things that are consistent across the board:
1. Bodily Injury Liability
Insurance that covers any injuries incurred by the other party or parties involved in an accident you are deemed liable for, to whatever degree.
Here are the types of expense claims a third party can file that your bodily injury liability policy can cover:
The other party's medical bills, including hospitalization, rehabilitation, follow up visits, and any related medical care.
Lost Wages: If the other party was injured to the point where they were unable to work, your bodily injury liability coverage may cover their lost income. This amount is based upon the amount of time they are unable to work as a result of the injury, and subject to limitations based on where you live.
Legal Fees: This is the one payment that will cover your expenses. Your insurance company will assist in providing legal funds for you in the event you are sued by another party, which is paid for under your own bodily injury coverage.
2. Property Damage Liability
This is insurance that covers damages to property for other parties, including vehicles, buildings, and any other property damaged during the accident you may be deemed at fault for causing.
Property damage liability is the often-overlooked part of your car insurance that pays for damage to other people's property from an accident you're responsible for. Most often, it's paying to repair the other person's vehicle, but it could also pay for damage to a garage door, a mailbox, a bicycle, a fence, and more.
3. Personal Injury Protection (PIP or No-fault)
Coverage protecting individuals, which may include limits for medical expenses, disability or loss of income, in-home services, rehabilitation, and funeral burial or cremation costs, as defined in your specific policy's coverage.
4. Uninsured/Underinsured Motorist Protection
If you're injured or your vehicle is damaged in an accident with an uninsured or underinsured driver, this coverage helps pay the bills that the other driver is not insured to cover. These bills can include medical payments for injuries incurred by you or your passengers, which may be helpful if the deductibles for your coverage are high or the insurance you have doesn't cover it.
Car Insurance Is Compulsory in Most States
One exception is the state of New Hampshire. If you live in New Hampshire, although the state does not require you to purchase car insurance in order to legally drive, the law requires you to take full financial responsibility if you are deemed liable for damages. Virginia has a similar exception to insurance requirements.
Fill out this form to learn more about what's required for you>>>
What Does It Mean to be Financially Responsible?
Being financially responsible means you are responsible for compensating any parties for injuries and damage to property due to your driving, including any financial burdens of your own.
What Do the Numbers Mean In the Minimum State Car Insurance Requirements?
The numbers in your policy correlate to the amounts you are covered for by your insurance policy.

For example, if the numbers are 20/40/15 then you have:
$20,000 per person for bodily injury
$40,000 per accident for bodily injury
$15,000 per accident for property damage
These same numbers may also be expressed as $20,000/$40,000/$15,000.
When Are Minimum State Insurance Requirements Not Enough?
There will be instances where the state minimum will not meet the requirements you need in order to operate your vehicle. Certain things such as the job you do, the purpose of the vehicle, whether you own the car or you're leasing it, what type of vehicle it is and more can mean that you need more coverage. It is important to check in with your insurance agency to make sure you are carrying the right type of coverage.
Finding out that you do not have enough coverages to meet your needs after a claim has been filed can be costly and devastating. Adding more coverage does not usually cost much more than what you are paying, and there are options for every budget. Make sure you are adequately protected by contacting an insurance agent to discuss your options, choose a good car insurance company for your area, and find ways to save money on your auto insurance without putting your financial future at risk. Talk to one of our friendly insurance specialists to find out what type of coverage is right for you.